Process Card Payments on a Tablet Card Machine​
Rental or Purchase Packages
Transaction fees based on turnover or we will beat your rates when you switch
Why WAPPoint?
The cheapest card machine may not be the best for you. 
Here are some factors to consider:
This card machine can entirely replace your Point of Sale Hardware as the WAPPoint POS solution is completely integrated with this EMV device, saving you a ton of money long term.
Load Shedding is no longer a problem: Our Tablet Card machine is battery operated and utilises Vodacom / MTN SIMs so you never have to worry about power outages affecting your trading capabilities. 
Purchase Options: Most service providers only offer the option to rent a card machine. 
Description
Features
Reviews
TabletPOS Card Machine Packages
Once you make a selection, complete our hassle free online sign up and we'll deliver within 1-3 days!
R95pm Insurance. Dual SIM Included.

R200 activation & delivery SQ

Tx fees dependent on turnover or we'll beat your current rates

Electronic receipts/ Print Via Bluetooth Printer & can accept any unusual card types

Unlimited swap outs are part of the rental benefits
Purchase
No Fixed Contract
R100pm Dual SIM rental. WIFI connectivity coming soon.

R200 activation & delivery SQ

Tx fees dependent on turnover or we'll beat your current rates

1 year warranty. High quality & built to last.

Supports multiple operators and designed for fast paced stores
Let us beat your current card machine rates
Sign Up In Under 10 Minutes
STEP 2
Delivery within 1-3 days
Rental Vs Buying a Card Machine
You get to decide what's right for your pocket and your business. Purchasing a card reader or card payment device may seem like the obvious choice but if your card machine breaks outside of warranty, can you afford to buy a new one or pay for the repairs every time? Our rental package allows you to get unlimited replacements!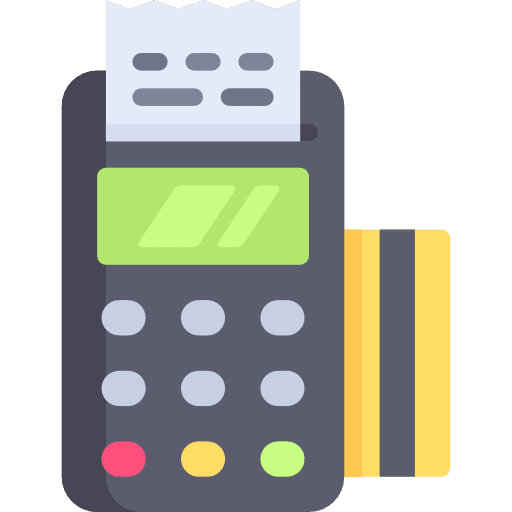 PrintPOS Machines
High speed transacting on a wireless card machine. Every device can be fitted with dual SIM cards for best connectivity.
Online Card Payments
Whether you have an existing website or no website at all, we can help you accept online or eCommerce card payments.